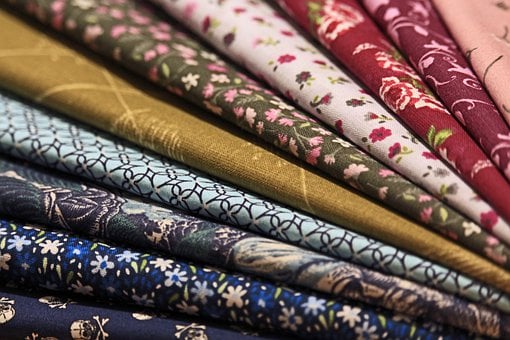 How to Make a Perfect Bed Runner Set
How to Make a Perfect Bed Runner Set
A set usually consists of a pair of Boudoir Pillows (small rectangular pillows) in a contrasting color but complimenting the theme & Bed Runner -a strip of the same Beautifully & heavily worked / woven fabric about 18″ to 24″ wide including a matching fabric border band & about 24″ to 30″ longer than the width of the mattress; so that it hangs at least 12″ to 15″on either side of the bed.
As the Runner is kept hanging on two sides of the bed, it should have an excellent Fall to be effective! Some times (specially in case of Twin beds) arranging it length wise, starting from under the Boudoir pillow on top & going all the way over the foot of the bed looks very different & refreshing! A Bed Runner is either quilted or kept plain with a matching backing fabric depending upon the fall of its fabric.
It is the modern equivalent of the heavily quilted Bedspreads of the highly indulgent times!
Here are the steps to make a perfect Runner Set: For Single Bed- size: Runner Length = Bed width + Drop from Mattress-top to Floor. Runner Width = Approximately 18″ to 24″ · For Double Bed – size: Runner Length = Bed width + Drop from Mattress-top to Floor. Runner Width = Approximately 18″ to 24″ · Cushions:Rectangular cushions- size: 9″ x 16″ or 12″ x 20″ in same fabric combination.
Twin Beds: One cushion per bed. Double / Queen /King Beds: Two cushions per bed. Single Beds can also have a single cushion or an assortment of different sized cushions. Edges can be finished with contrasting or complimentary colored bands of fabric or tassels can finish the smaller edges. Same finish continues on the cushion covers.
For a pronounced Feminine look fabrics like pure silk / taffeta silk with silk or chiffon frill or quilted cotton runner with fine cotton frill can be used. For a strong Masculine look Faux leather / Suede patchwork bed runner with matching Square throw cushions (16″ x 16″ or 18″ x 18″).
Linear design (straight lines or very small pattern along straight lines) along the length (headboard to footboard) gives a different look than same design along the width (across / side to side).
Colors: Light colored runner on darker Bedspread, Dark colored runner on Lighter Bedspread. Contrasting or Complimentary colors for modern / young looking combinations. Deeper Earth colors for Minimalist design schemes.
One very obvious thing, which should be always remembered, is that only the Fabric with a good 'fall' should be chosen for bed runner.
Source
by
Sameer Talpade