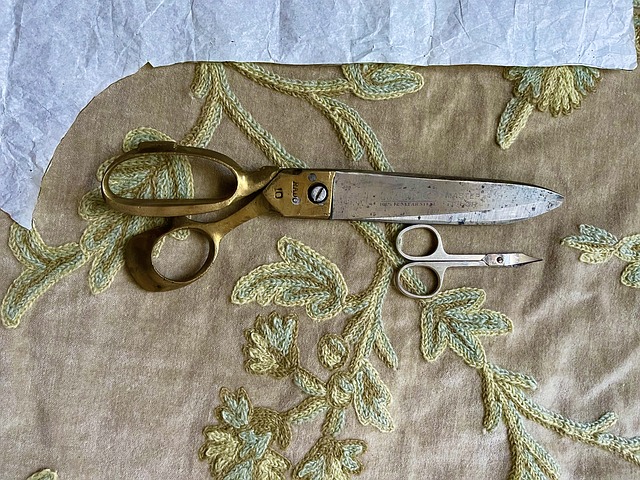 My 6 Favorites Scissors For Quilting
My 6 Favorites Scissors For Quilting
If you are a quilter, then you know that having the right scissors is essential for your work. But which type of scissors should you buy?
There are so many different types of scissors and it can be hard to decide which one is right for you. In this article, we will go over the different types of scissors and show you how to choose the best one for your needs.
We will also provide tips on how to take care of your scissors so that they last for a long time and perform as well as possible.
What Are The Different Types Of Scissors Available?
There are a variety of scissors available on the market, each designed for a specific purpose. Here is a rundown of the most common types of scissors:
Shears: Shears are large scissors used for cutting thicker materials such as fabric, paper, or hair. They typically have sharp blades and comfortable handles to make cutting easier.
Pinking shears: Pinking shears have zigzag blades that create a wavy edge when cutting fabric. This type of scissors is often used by quilters to minimize fraying.
Embroidery scissors: Embroidery scissors have very sharp, small blades that are perfect for snipping threads. They often have pointed tips to help you reach tight spaces.
Paper scissors: Paper scissors have sharp blades that can cut through multiple layers of paper at once. They come in a variety of sizes to suit different needs.
Thread nippers: Thread nippers are small, handheld scissors used for cutting thread. They typically have curved blades that allow you to get close to the fabric without snagging it.
My 6 Favorites Scissors For Quilting
Description
Link
Dressmaker Shears offer a longer cut ideal for cutting patterns, trimming seams or cutting long swaths of fabric.

These versatile shears feature long, precision-ground, knife-edge blades that cut multiple layers of fabric easily, all the way to the tip.

A double-plated chrome-over-nickel blade finish is both striking and durable, and the bent-handle design helps hold fabric flat on a tabletop or counter for smooth, comfortable, mistake-free cutting.

Dressmaker Shears also include a nylon sheath to protect the blades when not in use.

KAREN KAY BUCKLEY-Perfect Scissors. Love the way a serrated blade cuts through fabric!

This special blade will pull the fabric into the scissors, rather than pulling it away like traditional scissors.

This scissors features a cushioned handle, ideal of right- or left- handed people, blades sharp to the very tip, serrated blade to keep fabric from fraying, and are lightweight and comfortable.

This package contains one 4×2-1/4 inch small scissors with plastic protective cover. Imported.

Made of a high carbon, hardened stainless steel, the Kai 7230 is the 9-inch professional scissor that is ideal for thicker, more difficult fabrics.

The addition of Carbon allows fora steeper cutting angle, giving the scissor a sharper, finer edge that last.

The Kai 7230being a 9-inch, is considered a lighter scissor, yet long enough for standard sewing projects.

Most people compare this scissor to the Kai 7250 10-inch scissor. When compared, the Kai 7230 is better suited to people with smaller hands or desire lighter weight.

These scissors are sharp and cut through every kind of fabric I've thrown at it.
I have been sewing for over 50 years, including as a dressmaker and heirloom seamstress.

After using Ginghers most of the time, I tried a Kai Professional 7000 series. I was so impressed that I immediately replaced all my scissors with Kai. My Ginghers are now in a box and have never been used.

After using the Kai it is hard to go back to anything else. The Kai Professional Line feels much better in the hand than any other pair of scissors I have used.

They are well balanced and have the perfect cutting edge to "melt through" the fabric.

Every cut is smooth and flowing with no resistance. The extremely fine tip of these embroidery scissors is very strong.

I have not found any other embroidery pens that can match them. I use them to remove solid stitches when the seam ripper is too big and the razor blade is too wobbly.

I have several pairs of Kai embroidery scissors and have never once had a bent or warped tip.

If you have been using Ginghers scissors and want to upgrade to a better pair, try the Kai professional 7000 series.

I have now retired my Ginghers.

These have been great for multipurpose projects. I did wash them a few times, but did not dry them properly.

Make sure to get all the water dried off to prevent rusting.

If you need to be washing your scissors often these probably aren't what you are looking for.

But I have had them for months and they are still sharp!

These small and precise 4.5 inch detail scissors are made for professionals and sewing enthusiasts alike.

The NANO Tip point of the shears is specially crafted for embroidery and detail work, and the rubberized comfort grip handles allow the user to craft without pinching or rubbing.

The scissor blades have been individually inspected and hand-tested to ensure quality.

Each pair comes with a lifetime guarantee. This package contains one 4.5 inch detail scissor with NANO Tip for fine intricate cutting.

These SINGER ProSeries 8.5 inch bent scissors are designed and built to accommodate sewing enthusiasts and professional dressmakers.

Great for sewing projects and crafts, the blades cut through multiple layers of fabric easily.

The blades are tempered and ground on both sides to ensure sharpness, smooth cutting and rust resistance.

Scissors fit both left- and right-handed individuals. This 3.75×9.75 inch package contains one pair of 8.5 inch bent scissors.

WARNING: Cut Hazard, Sharp Blade. Contact may result in injury.

Always keep blades away from fingers and body. Handle with Care. Keep out of reach of children.
What Are The Benefits And Drawbacks Of Each Type Of Scissors?
The most common types of scissors are made from carbon steel. Carbon steel scissors are strong and can be used for a variety of purposes, including cutting paper, fabric, and thin metal. However, carbon steel scissors can rust if they are not properly cared for, so it is important to keep them dry and stored in a cool, dry place.
Stainless steel scissors are also common. Stainless steel is less likely to rust than carbon steel, so these scissors require less maintenance. They are also generally more expensive than carbon steel scissors.
Titanium scissors are the strongest type of scissors available. They are also the most expensive. Titanium scissors can cut through thicker materials than other types of scissors, making them ideal for heavy-duty use. However, because they are so strong, they can be difficult to control and may cause accidents if not used properly.
How Do You Choose The Right Size Scissors For Your Quilting Project?
When it comes to quilting, having the right size scissors can make all the difference in the world. If your scissors are too big, you may end up cutting through more fabric than you need to. On the other hand, if your scissors are too small, you may not be able to cut through all of the layers of fabric. So how do you choose the right size scissors for your quilting project?
The first thing you need to do is take a look at the project you're working on. What is the largest piece of fabric you'll need to cut? That's the size of scissors you'll need. For example, if you're working with a piece of fabric that's 18 inches wide, you'll need a pair of scissors that can handle that much fabric.
Next, take a look at the number of layers of fabric you'll be working with. If you're only working with one layer, then any pair of scissors will do. But if you're working with multiple layers, you'll need a pair of scissors that can handle that much fabric. For example, if you're working with three layers of fabric, you'll need a pair of scissors that can handle at least 36 inches of fabric.
Finally, take a look at the type of fabric you'll be working with. Some fabrics are more delicate than others and will require a different type of scissors. For example, if you're working with silk or satin, you'll need a pair of scissors that can handle those types of fabrics.
Now that you know how to choose the right size scissors for your quilting project, get out there and get started!
What Other Factors Should You Consider When Choosing Scissors For Quilting?
In addition to choosing scissors that are the right size and shape for your hands, you should also consider the type of blades that are best for quilting. The most common types of blades are straight, serrated, and pinking.
Straight blades are the most versatile and can be used for a variety of tasks, from cutting fabric to trimming thread. Serrated blades have small teeth on the edge of the blade, which can help grip slippery fabrics and prevent them from slipping while you're cutting. Pinking blades have a zig-zag pattern on the edge of the blade, which can create a decorative finish on your fabric edges and help prevent fraying.
When choosing scissors for quilting, it's important to find a pair that is comfortable for you to use and that will suit the specific tasks you need them for. With so many different types of scissors available, there's sure to be a perfect pair out there for you!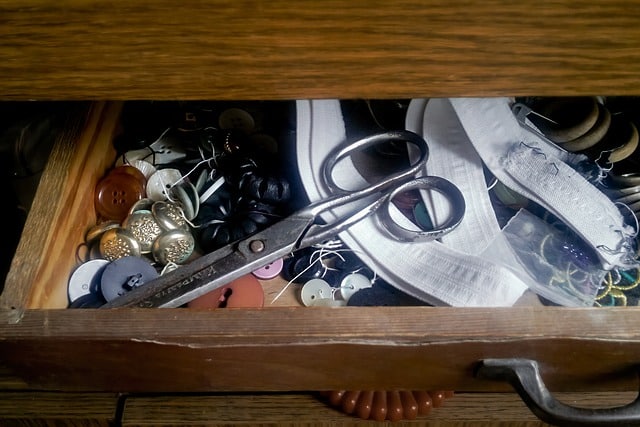 Where Can You Find The Best Selection Of Quilting Scissors?
There are a few places that you can find the best selection of quilting scissors. One place is your local fabric store. They will usually have a good selection to choose from. Another place to look is an online quilt shop. You will be able to find a larger selection of quilting scissors online than in your local store. And finally, you can also check out a specialty quilt store. These stores will have the largest selection of quilting scissors to choose from.
Scissors Come In All Shapes, Sizes, And Price Points.
With So Many Options Available, It Can Be Difficult To Know Which Pair Is Right For Your Next Quilting Project. In This Article, We'll Discuss Some Of The Things You Should Look For When Choosing Scissors For Quilting, Including Blade Type, Handle Style, And Size. We'll
There are a few things you should consider when choosing the best scissors for quilting. First, think about the blade type. There are two main types of blades: straight and curved. Straight blades are best for cutting straight lines, while curved blades are better for cutting curves. If you're not sure which type of blade you need, opt for a pair of scissors that has both types of blades so you can use them for any type of cut.
Next, think about the handle style. There are two main types of handles: offset and ergonomic. Offset handles have one blade that is slightly higher than the other, which can provide more comfort and control when cutting fabric. Ergonomic handles are designed to fit comfortably in your hand, and they often have cushioned grips to reduce fatigue. Again, if you're not sure which type of handle you prefer, choose a pair of scissors that has both so you can try them out and see what feels best.
Finally, consider the size of the scissors. Scissors come in a variety of sizes, from small snips to large shears. Choose a size that is comfortable for you to hold and that will allow you to make the cuts you need without difficulty.
With these factors in mind, you should be able to find a pair of scissors that is perfect for your next quilting project!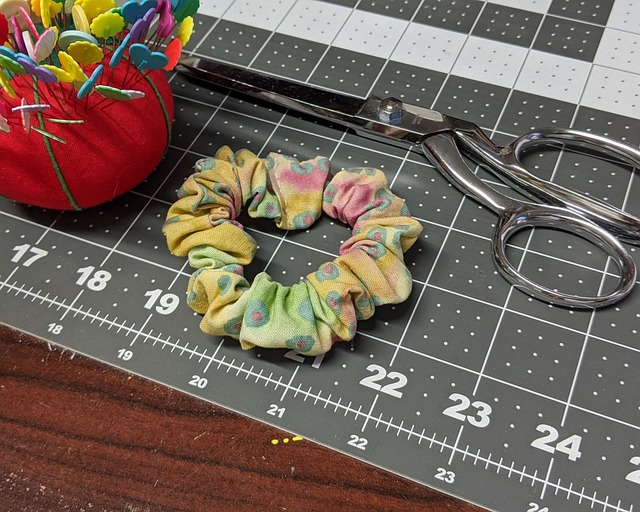 Conclusion
If you're looking for the best scissors for quilting, be sure to consider the blade type, handle style, and size. With so many options available, you're sure to find the perfect pair of scissors for your next project!